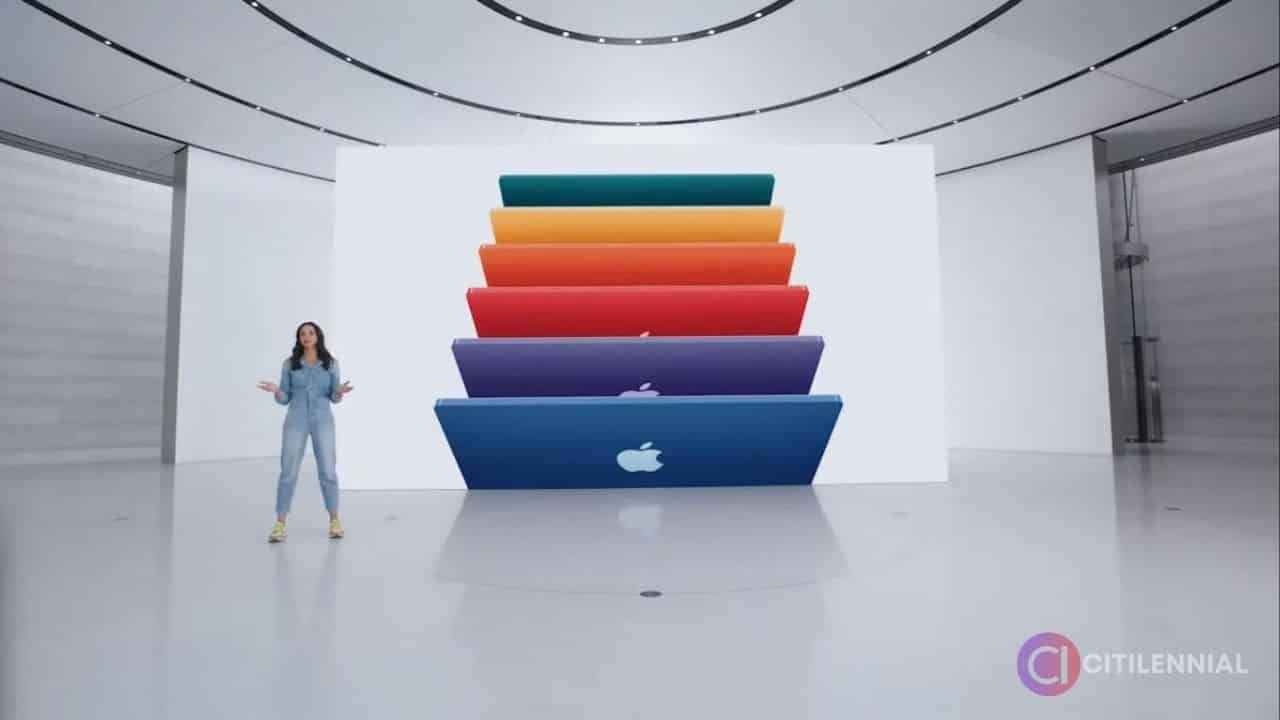 The new iMac (M1, 2021) is Apple's latest all-in-one PC, and it comes with a radical redesign of both its looks and the hardware that powers it. If you want to get your hands on this flashy new iMac, you won't have to wait long. You can pre-order the new iMac (M1, 2021) starting April 30 on Apple's official website, and it will physically arrive in stores by the end of May 2021.
Release date and price of the new iMac (2021)
The eye-catching redesign and switch to the Apple M1 does not come with a price increase. The price of the new 24-inch Apple iMac (2021) will remain $1,299 / 4,725,372.30 Colombian pesos for the base model, which gets a 7-core M1 with a 256 GB SSD and 8 GB of RAM.
Design and colors of the new iMac (2021)

While the 2021 MacBooks are perhaps the most anticipated new Macs of the year, the new iMac models (2021) are also garnering a lot of attention.
Apple's new iMac is available in seven colors, allowing you to find the PC that best suits your aesthetic. Apple's iMac colors are: green, yellow, orange, pink, purple, blue and silver. If you recall, in the late 1990s and early 2000s, this was the norm for the iMac, before Apple switched to the same gray color scheme for every computer it released.
"Say hello to the new iMac. Inspired by the best of Apple. Transformed by the M1 chip. Stands out in any space. Fits seamlessly into your life."

Slogan launched for Apple for its new iMac
It's a breath of fresh air, and we can't wait to see these color options in person.
New iMac camera (2021)

Because webcams are more important than ever, and we all spend a lot of time on video calls, Apple has put the best camera ever in a Mac, and it's more than just the sensor.
Although this new FaceTime camera is nothing more than a 1080p sensor-something common in today's computers-Apple has built an entire software package to deliver the best possible video quality.
The new iMac is able to do this thanks to the M1 chip's image signal processor, which gives the computer access to hardware-accelerated video processing. Which means you'll get excellent video quality, and it probably won't affect the performance of your iMac, which is good news for anyone who likes to multitask on video calls.
This webcam is also paired with a triple microphone array, which should result in a clearer voice and less background noise. We've all had to deal with annoying noises in our meetings, and hopefully this will help eliminate them.
Specifications and performance of the new iMac (2021)

The new 2021 iMac comes with Apple's M1 chip, which shouldn't surprise anyone. However, Apple is making some amazing performance claims here, claiming that it is up to 85% faster than the previous iMac, based on Intel silicon.
Apple has also made some questionable GPU claims. Apple claims that the iMac will have GPU performance up to twice as fast as the fastest integrated GPU, which is a bold claim, especially considering the fact that AMD APUs exist, but that's something we'll see once we get our hands on the new iMac.
All this behind a 24-inch, 4.5K (4,480 x 2,520) super high-resolution display. This display will feature a P3 color gamut and will reportedly be capable of the same 500 nits of brightness as a MacBook Pro, which is very bright. It will also have Apple's True Tone technology, which, love it or hate it, is becoming the norm for Apple displays.
And, of course, the M1 is based on the same CPU architecture as the iPhone, which means you can easily integrate your favorite iOS apps into your workflow, without having to take out your phone.
The Apple iMac (M1, 2021) also comes with up to four USB-C ports, two of which would be Thunderbolt 4. Through these connectors, you would be able to connect up to a 6K display, or multiple 4K displays.
And don't worry about the power connection taking up one of those USB-C ports either, as Apple is introducing a new power connector – one that's magnetic to begin with – and features an integrated Ethernet port so you can run your Internet connection and power the computer through a single, color-matched braided cable.
New accessories for iMac (2021) and TouchID

The fact that the new iMac comes in flashy new colors and with a new processor doesn't change what comes in the box. You still get the Magic Mouse (which for some reason still has a charger on the bottom of the mouse), along with the Magic Keyboard. But, this time, Apple has also revamped its optional accessories to give you even more options.
Specifically, there is now a Magic Keyboard with TouchID. We don't know if there is an option to include it with the purchase of the new iMac, but the new Magic Keyboard will be available in several colors, so you can match it to the iMac color of your choice.
Apple is also adding new color options for the Magic Trackpad, so you should be able to get a full configuration to match. It doesn't increase performance or anything like that, but it does wonders for aesthetics.
@wil-walteros Source: Bill Thomas, Bryan M Wolfe, Matthew Hanson – Techradar