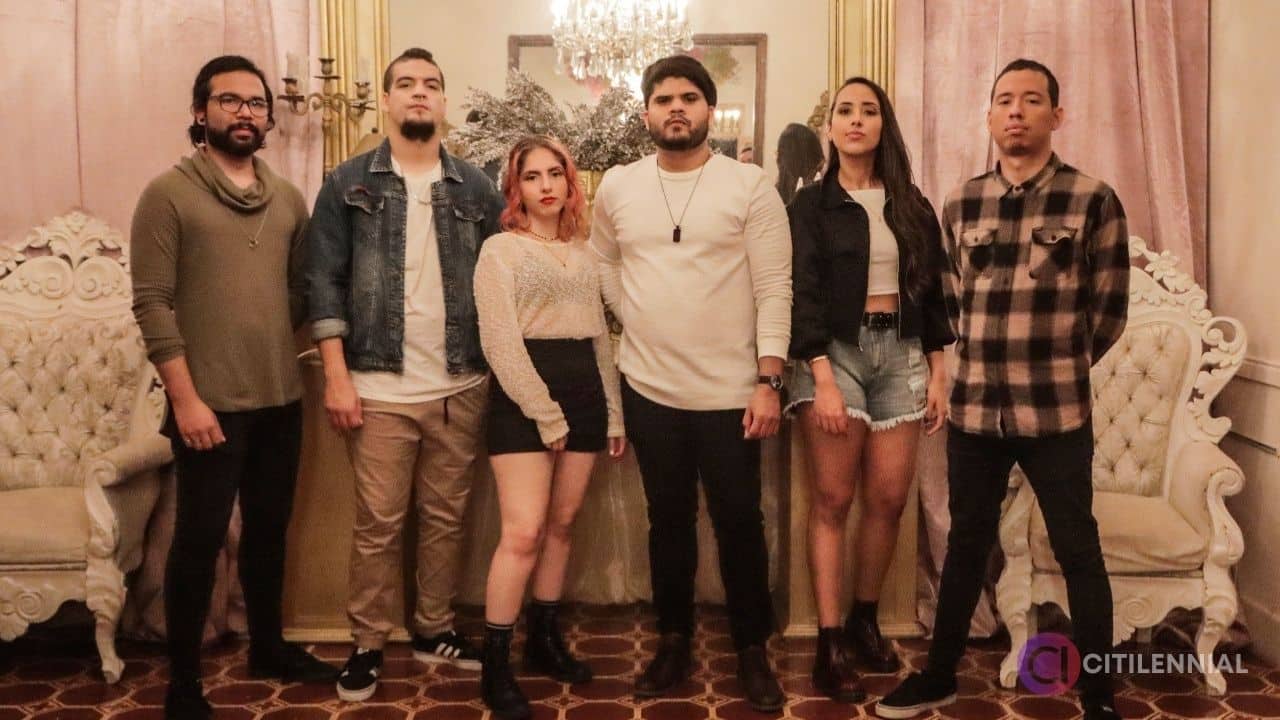 The pop-punk band Back 2 School from Barranquilla/Colombia presents their new song 'Para que no duermas'. It is the third single from the album 'Karma' of the group that has more than nine years of experience. Para que no duermas' is a song of pure and real love that seeks to honor the memory of loved ones who have left us.
For this occasion, Back 2 School featured Ximena Toro from the Medellín ska punk and reggae band Asuntos Pendientes. Her voice is an added value to the song. It was a special participation, as she was in charge of the musical production of the album under the label AP Records. Undoubtedly, a pleasant experience reflected in this moment of the group.
"It is a song about pure, honest and unique love. The love of a couple, a family or a friendship, which, having a physical expiration date, shelters the nostalgia for everything that is not said in time, an insight and habitual behavior of valuing the one who is no longer there when it is too late."

said vocalist and guitarist Dayana Rico.
"The global situation has hit us all and we know several people who have lost loved ones without even being able to say goodbye. The pandemic has taken away many opportunities and this is our way of honoring those loved ones, of showing love to all of them from this plane," adds guitarist Warren Argote.
"In general, our sound has been very influenced by California punk rock and Anglo pop punk. For this song, sound-wise, it was an exploration and a novelty as we are used to a different kind of energy in our songs. This time, we gave ourselves the opportunity to create something more introspective and melancholic that exploits a whole feeling", says Dayana.
The video for 'Para que no duermas' was produced by Alce Studio, a production company led by Alberto De La Hoz and Nelson Argote, active members of the band and directors of the video for this song. The photography direction was in charge of Nelson Mercado, the production direction with Melanie de la Rosa and in the art direction Neila M. Smith.
"The warmth of the photography and the atmosphere of loneliness managed to evoke that intangible feeling of nostalgia. Arturo Cardozo, director of AP Records and Ximena Toro traveled to Barranquilla for the production of this piece that today makes us proud and we hope that the public will make it their own", emphasizes Warren.
Back 2 School is a proposal with a very energetic and characteristic sound that in most of its songs evokes the nostalgia of the bands of the early 2000s. In addition, the honesty of the lyrics reveals the emotions and feelings of its members with a current and fresh perspective.
"We want to be the soundtrack of important moments of the people who listen to us. We have euphoric, sentimental and social songs. We sing to our own and other people's realities in random stories that identify us", concludes the group.
Back 2 School is part of AP Records, a music, artistic and executive production company based in the city of Medellín.
@juanse-contreras Source: Diego Armando Baez