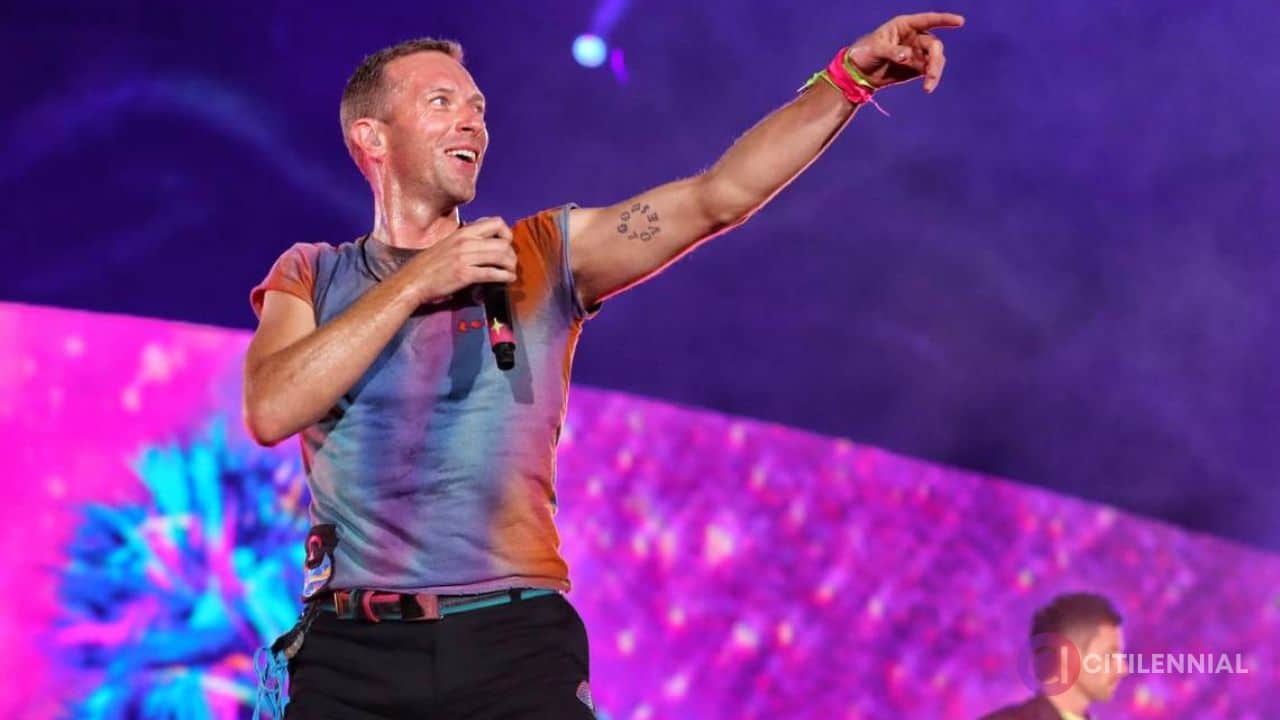 Coldplay performed in Bogota (capital of Colombia) in its continuation of the world tour "MUSIC of the SPHERES", in two different dates the band's fans could enjoy one of the best shows worldwide. The band led by Chris Martin gave a recital of their greatest hits and left all attendees more than satisfied.
The British band gave their all on stage to offer all attendees a colorfully sensory experience, which moved organically to the rhythm of the music emanating from the splendorous stage at the El Campín stadium.
The night started with full energy, as the chosen openers were Mabiland and the stellar presentation of Camila Cabello, who immediately connected with the audience thanks to her phrases in Spanish that transmitted all her Latin heritage, her greatest hits such as "Señorita" or "Havana" were chanted with fervor throughout the stadium.
A message of environmental sustainability 
While everything was being organized for the start of Coldplay's presentation, messages of environmental conservation were present on all the screens, it is well known that the British are spokespersons for the care of the planet, trying to set an example in their concerts, since the band's luminous bracelets, always magical, are now made of compostable plastic.
Amigos y amigas, bienvenidos
With this powerful phrase, Chris Martin began his presentation, considered one of the best concerts, the play of colors in the enclosure, like a murmur of emotions, is one of the greatest shows in the world of stadiums. The floor is wired to harness the kinetic energy of 40,000 souls, bouncing, jumping and screaming.
"The British band made us believe again in true 'musical experiences' with a presentation difficult to forget. 22 songs performed on different stages of the stadium made this a different concert where even inclusive songs in sign language with the participation of Colombian children were part of the show".

Said – Diego Baez journalist of Colectivo Sonoro.
On stage and from one side to the other, Martin gave off thousands of Giga watts of energy that connected by invisible networks over the people that overloaded the night until the night exploded in colors. 
Their early hits 'The Scientist', 'Viva la vida', 'Paradise', 'Yellow', 'Clocks', 'Fix You' to more current tracks such as 'Higher Power', 'A Sky Full of Stars' and 'Biutyful' confirmed that Coldplay is a timeless band that is resilient and transforms over the years, this synergy will ensure that they continue to grow their generational audience for many years to come.
MUSIC of the Spheres continues
The band's upcoming dates continue between now and November 8 in South America with dates in Santiago de Chile, Rio de Janeiro, São Paulo and Buenos Aires in Argentina; then in 2023 they will return to Europe to end this memorable tour.
@alex-martinez